Meet Your Team
---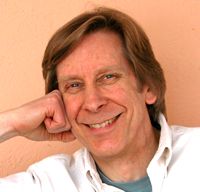 Jeffrey Hedquist
(Our Founder and President) has attempted to combine his careers as a writer, poet, standup comic, singer/songwriter, public speaker, voice actor and organic farmer into one all-encompassing profession.
The result?
Really funny musical poems that are easy to compost after singing them to your focus group.
His voice has been heard on national commercials for Goodyear, Ford, American Heart Association, Sunbeam, Time-Life, HBO, Dutch Boy Paint, Cingular and Delta Airlines as well as the Chicken Soup for the Soul audiobooks.
They're all still trying to figure out how his voice got on there.
He's presented hundreds of seminars to advertising clubs and broadcast groups worldwide as well as to the national conventions of the RAB, AAF, RAC and NAB on how to create outstanding radio.
Despite strenuous objections from the security guards at each location.
He's a featured columnist for Radio Ink, Radio & Records, Radio And Production, Radio World, Small Market Radio Newsletter, and AllAboutCountry.
As a 50% owner of each publication, he's entitled.
And now, for broadcasters, production people and advertising creatives he's creating cool stuff like audio programs, workbooks, seminars, teleconferences and his free newsletter "Radio Hed Lines."
We can't seem to shut this guy up!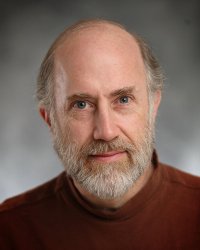 Andrew MacKenzie
(Producer, Recording Engineer, Multi-Faceted Voice Talent) has been at Hedquist Productions since 1985, and is hoping to be employed there someday.
A renowned ProTools maven, he has recorded, sliced, diced and pureed our award-winning work into ear-pleasing result-getting concoctions.
His two solo albums, Horizontal Program and Horizontal Dance Party, have sold well into the dozens and have been certified "Not Gold Or Platinum But Definitely Somewhere Between Aluminum And Styrofoam" by the RIAA.
His latest creation is an album called Mutation. It's basically Andy playing Mad Audio Scientist with assorted Beatles recordings, using sampling, editing, effects processing and other studio finaglery to create something new from strands of classic Beatles DNA.
He has performed in many plays and musicals, and once entertained at a California guru's birthday party in the cast of Forever Plaid. He thinks the term "Professional Sports" is an oxymoron and has never intentionally watched a so-called game. Lately he is heard as the lead singer in the Beatles cover band Yellow Submarine.
He can recite the lyrics to any Beatles song and tell you which album, side, and track number it originally appeared on, in both the American and British pressings, along with a lot more even less interesting trivia.
He is incredibly talented, winningly self-effacing, and often writes about himself in the third person.

Who else do we have available for you?
• Some of the best agency and free-lance radio writers you've ever heard
• Hundreds of composers, arrangers, musicians, singers.
• 6,000+ voice actors
• Relationships with more than 80 recording studios throughout the world