Jeffrey Hedquist Seminars
---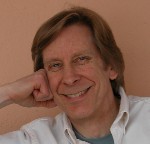 National Conference Seminars:
National PRE Foundation Conference - Amsterdam
Regional Association Seminars:
Advertising Clubs, Marketing Associations, Broadcast Groups, Universities:
Over 130 seminars across the country, from New Hampshire to Washington State
Humorous Keynotes:
A humorous look at my career in broadcasting and commercial production, which is customized for your audience.
Seminar Descriptions
Here are the titles of 12 of my seminars. descriptions of the first 7 of them below. I can pull together elements from any of these into one tailored for your audience.
Each can be adapted for keynote speeches, 1/2 day or full day seminars.
Audio and Imagination
Better Stories, Better Sales
The 60-Second Copywriter
Keeping it Real: kill the hype, expose the truth, get results
Radio Writers' Block Busters
The Power of Stories: how to tell better stories to manage, educate, persuade and sell
Stop Writing Commercials! And start getting results for your clients
Creating Commercials That Get Results!
The Ultimate Radio Production Tool
Creating Commercials That Get Results - And Get Renewals!
Radio Creativity - the Key To Repeat Sales
How to Brand on the Radio
Each is designed for advertising or broadcast audiences. Number 11 works for general audiences as well and is great for managers. You'll notice that there are subjects common to many, yet the examples I play are varied, and the emphasis is different, depending on the audience.
I'll be happy to talk with you about your event and help you choose the best seminar for your group.
1. AUDIO AND IMAGINATION
This is geared to an advertising, marketing or corporate audience. You'll learn specific steps on how to create more effectively for radio. Participants will be introduced to various writing techniques and will hear many examples of produced spots as reinforcement.
I'll address client-voiced commercials, creating campaigns, finding benefits, writing believable dialogue and directing talent among other topics.
Participants are also encouraged to submit questions in advance they would like to see covered so the seminar can be tailored to their needs.
2. BETTER STORIES, BETTER SALES
The best commercials are actually good stories, stories that capture listeners' attentions and lead them from beginning to end, selling them along the way.
They have all the elements of a play - conflict, tension and release, emotion, character development, even if they're single voice spots for a sale.
You'll discover how to find the core ideas for stories from your own and the advertisers experience and from the advertisers experience, using both a client needs analysis and an audience needs analysis and you'll hear examples of story commercials, campaigns and case histories.
3. THE 60-SECOND COPYWRITER
One of the biggest obstacles faced by salespeople, writers and producers: No Time!
In this seminar you'll discover proven techniques that take about a minute each to create commercials that will help:
Save you time and frustration.
Break writers' block.
Improve the sound of your station.
Reach your listeners more effectively.
Get better results for your advertisers.
Make renewals easier.
4. KEEPING IT REAL: kill the hype, expose the truth, get results
Consumers are more sophisticated, jaded and skeptical of anything that sounds like advertising. You'll learn how to create commercials that don't sound like commercials, how to kill the hype and expose the powerful truth that will resonate with your target audience, and how to create "slice of reality" spots. In short, how to get under the radar of wary and weary listeners and get results for advertisers.
5. RADIO WRITERS' BLOCKBUSTERS
You'll learn proven techniques to help you write effective radio commercials when the muse isn't responding and the deadlines are looming.
Here are some of the techniques you'll hear demonstrated and participate in exercises to learn:
Writing to sound effects
Deadline creativity
Writing to music
Dialogue writing
Audience Empathy: informal focus groups.
"Talk" your script; don't write it.
Write to the voices in your head and on the shelf.
Build an audio library: dozens of sources
Brainstorming techniques
Building an idea file
Flip cards: their creation and use
Improvisation techniques
Uncovering the benefits
Unexpected messages / unexpected commercials
Developing characters
Creating campaigns
Visual effects for radio
Life: take notes.
A radio commercial is a story.
6. THE POWER OF STORIES: How to tell better stories to manage, educate, persuade and sell
What's the most effective way to teach, manage, inspire, entertain or sell? How can you best reach the students, employees, volunteers, ticket holders, customers and prospects you want to influence?
Tell good stories.
Then, instead of trying to sell reluctant customers, or motivate employees who've heard it all, you're simply building a story that your audience is helping create. Magic? You bet, and everyone has the ability to do it.
Drawing from Jeffrey's experience as a writer, poet, entertainer, songwriter, audio creator and marketer, you'll be guided through exercises that will give you storytelling tools you can use immediately. You'll learn how to pull stories from your own experiences and use them to improve your effectiveness as managers and communicators. You'll discover seven powerful questions to help you sharpen your stories.
You'll walk away with the principles of good storytelling and new skills to make your career and life more rewarding.
7. STOP WRITING COMMERCIALS! And start getting results for your clients
When a listener hears a commercial that SOUNDS LIKE A COMMERCIAL they automatically give it little or no attention. It's a protective device. How can you fly under their radar? Create a commercial that doesn't sound like a commercial.
Here's how:
In this workshop, I'll demonstrate how to get results by writing a letter, having a conversation with a friend, explaining a complex subject simply, telling a story to someone you really care about, writing someone's last will and testament, eavesdropping on a confession, drafting a final letter from a desert island, writing a poem of adoration for a product or an angry letter of complaint, plus dozens of other techniques for commercials that get attention and generate results.
Are you a salesperson who wants better results for your clients without having to spend all your selling time writing? Are you a writer or production person who wants to move to the next skill level? Be here.
Contact Me.
I'd love to customize a seminar for your group from any of the topics mentioned or create one from your suggestions!
I look forward to hearing from you.

WOW! And that may not do the response justice! Your copywriting session, "Better Stories, Better Sales" was a big hit with our members at the annual HAB convention last month.
It's challenging every year to find speakers who can deliver what they promise to our radio AND TV members. Well, you left them motivated and inspired to take the copywriting techniques you offered back to work to help their clients sell their products and services.
The group loved all of the examples and your entertaining delivery style. Seasoned sellers and rookies alike felt your enthusiasm as they learned new ideas and fresh approaches to make them better at their job.
I look forward to recommending you to my fellow state broadcasters association managers. You were great to work with and the attendees were beyond satisfied with your session.—Jamie Hartnett, Executive Director, Hawaii Association of Broadcasters
What you had to say is important and timely to our members, and the surveys received top marks – certainly a sign of a successful presentation! Our members appreciated your professionalism and your expertise.
Thank you again, Jeffrey. We look forward to bringing you back to Wisconsin in the near future.—Michelle Vetterkind, CAE Vice President
Wow...what a great, engaging, and creatively inspirational session. The audience members clearly were engaged and hopefully left with new 'story telling' idea approaches. Thanks for your time and effort.—Kelly Harris, NAB Events Coordinator, Radio
Your session, "Better Stories, Better Sales" was well received by those who attended. In following up with attendees, I heard a number of comments that your presentation included not only sound theory, but also practical and useful examples that could be immediately applied – particularly for stations in small markets that often have limited resources.
Moreover, people appreciated your quick wit and ability to offer immediate suggestions to questions and scenarios posed during the seminar. Those who attended the brainstorming session after lunch appeared to be leaving with pages of ideas to implement as soon as they got back to their station.
From a meeting planner's perspective, you were a joy to work with as a speaker. You had a number of very relevant and timely topics to offer for our convention, and you were very responsive in providing us with your speaker requirements, as well as information to use in marketing the session. And, I was grateful for your flexibility and willingness to adapt as we had to make a few changes in the time and length of your session.
Broadcaster associations are always looking for sales trainers who have relevant and useful information to share. It's always a bonus when we find someone who's also easy to work with in planning and executing the session!
Thanks again for contributing to the success of our convention!—Christine H. Merritt, Executive Vice President, Ohio Association of Broadcasters
Thanks for coming to Connecticut to speak to the Cox Radio team ...I especially appreciated all the up front work you did with our staff before you set foot in our door. Your survey of the sales team and the close work-ing relationship you established with Linda Shellnutt, our creative director, really paid off in a presentation and seminar that addressed our needs.—Dick Ferguson, Co-Chief Operating Officer, Cox Radio.
Several people have asked if we can do this again sometime! I think there were several reasons - the seminar was so well received. To begin with, Jeff spoke first and exclusively to the "creative" team - writers, producers, and voice talent. Then, Jeff brought in the sales team and spoke to their concerns. Naturally the whole issue of communication between the "suits" and the "creatives" came up. Jeff was able to empathize with both teams and offer specific suggestions on how to get an effective, well-written, well-produced spot. Some of his suggestions resulted in the formation of our new Cox Creative Team.—Linda Shellnutt, Creative Director, Cox Radio
Our first seminar with you, which was held at our convention last May, was simply a knockout. All of our associates were very impressed with your delivery. We hope that for the next seminar in October we can also count on being with one of the best copywriters in the industry.—Jose A. Ribas Dominicci, Executive Director, Radio Broadcasters Association of Puerto Rico
If anyone has doubts about the value of this seminar, just have them call me.—Lindsay Wood Davis, COO, New Radio Group, formerly Executive Vice President, RAB 608-221-1957
It was a pleasure having you as one of our featured speakers/trainers at the NBA Convention this past August. You told me you'd deliver and you certainly did. In fact, you exceeded our expectations. It is obvious you had ample expertise and experience to keep the audience informed and entertained.Sales and production people have commented to me on how valuable the information you imparted was. You gave them the tools they could use to deliver better results for their clients.I appreciate that you customized your presentation to our needs as well. I highly recommend you to any group who wants to get real value for their investment!—Marty Riemenschneider, President, Nebraska Broadcasters Association
As you know, the Dutch audience is not the most overtly demonstrative audience in the world, but during your presentation, you got us to smile, laugh, and even respond in English!—Rolf van Schouwen, National Account Manager, Commerciele Radio Nederland
Your appearance itself was as good as I expected (with your first-rate reviews), with an interesting, engaging presentation; excellent material, and great empathy with your audience. Clearly you're a professional who gets (and loves) radio. I wouldn't hesitate for a second to recommend you to any and all broadcasters who take themselves seriously and want to get better.—Nick Frost, President, Silk FM Broadcasting, Kelowna Chair, 56th Annual BCAB Conference "Rising to the Challenge"
As critical as good production is to the success of radio, it continues to be one of sales people's greatest challenges. Your presentation to our staff inspired us to implement an in-house production competition and the results have been some great commercials. Today one of my top sales people reminded me of your visit when they mentioned using a technique they learned in your presentation to write a creative spot.—Tom Roberts, GSM, Clear Channel, Mt. Pleasant, SC
Being in a small market, located off the beaten path, it is rare for us to have the opportunity to be enlightened and entertained by someone of your caliber. And our regulars, especially those in radio, found your presentation inspirational and thought provoking.—Bill Belford, Yakima Advertising Federation Programs Chair.
Thanks! You delivered what you promised: humor and useable ideas. Between the laughs, our ad club members got tons of "how-to" for radio commercials and other audio. You shared enough "idea starters" to keep us all busy for a while. Your presentation was one of the best we've had in the last few years. I'd recommend you highly as a speaker for any organization.—Regis Galvin, Program Chair, Erie Ad Fed
Jeffrey Hedquist's presentation, 'The Power of Stories' had us captivated the second he began. Using humor and messages that touched our hearts, he illustrated the impact stories play in our lives. While doing what he does best, telling stories, we understood immediately the power our stories would have for us at work and at home. Jeffrey taught us how to find our stories, organize, and present the stories to capture our own audience. He's full of knowledge and a master at what he does.—Devalyn Wilson, President, Fairfield Area Chamber of Commerce